Hi again,
Next stop on our trip was Singapore – one of the world's best city's regarding rooftop bars. We choose to stay at the famous hotel Marina Bay Sands where they have the highest infinity pool in the whole world and also one of the coolest rooftops you can visit.
Our room was available already at 10 PM so we decided to head up to the Sky Park Pooldeck directly – wich is open from 6 AM until 11 PM. And the views that meet us where breathtaking. 360 degree views from the rooftop over Singapore and all it's surroundings. We could even see all the way to Malaysia and Indonesia. The Skypark Pool deck is only available to the hotels guests, so there was no problem to find a good sun lounger in the front row.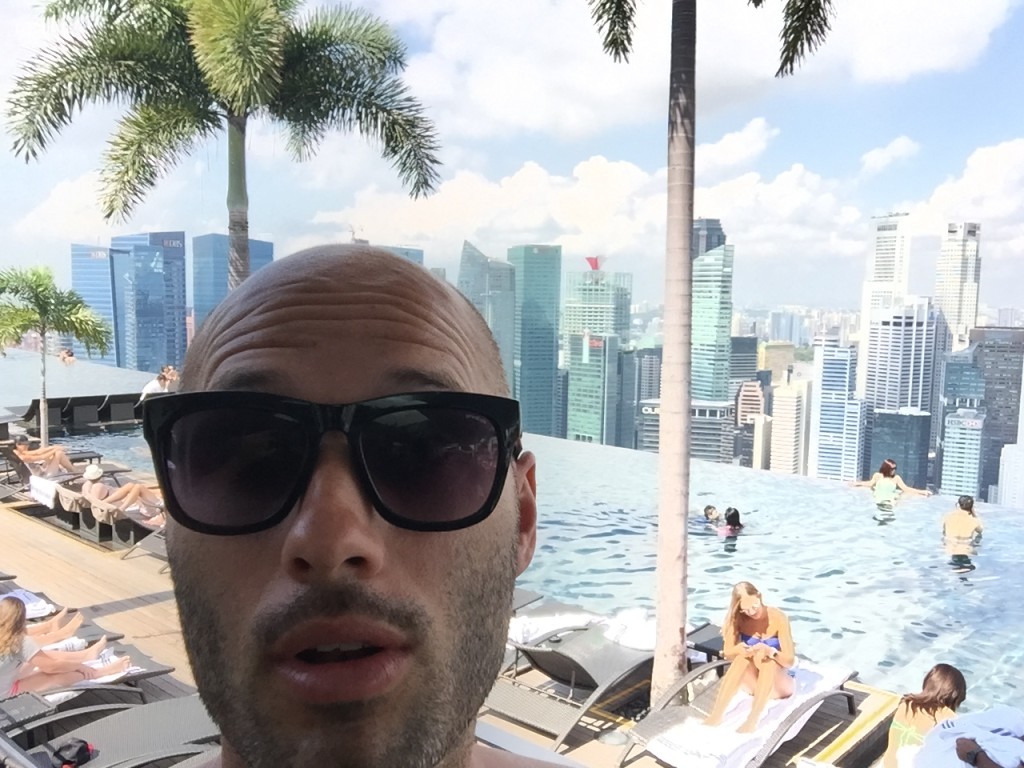 The pool was not very crowded which was a big plus. Sometimes it felt like we had it for our selfs. We took some really cool pictures laying with our feets on the edge of the infinity pool with whole Singapore infront of our eyes. And the atmosphere was very relaxing with some nice tunes playing in the background all the time. After a couple of hours of swimming and walking around in the skypark we ordered some food and drinks from the rooftop bar menu. They had classic barbites such as burgers, sushi, club sandwich etc. I decided for the burger and it was pretty good.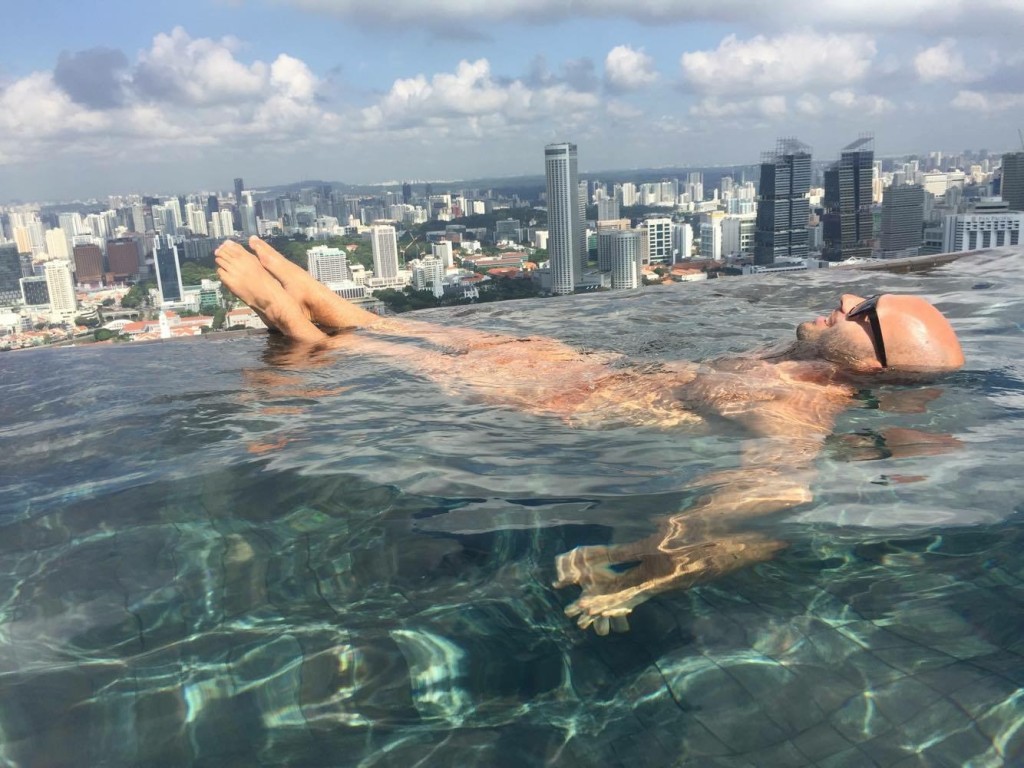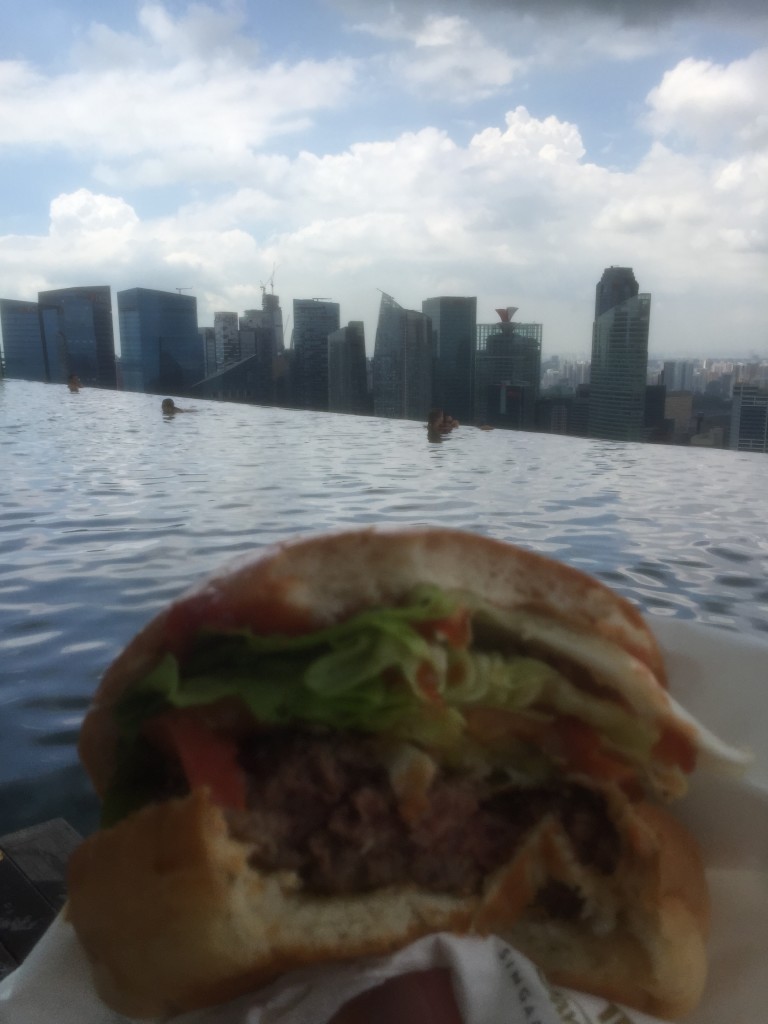 The views from the other side of the rooftop were over the ocean with lots of cargo ships crusing around. It looked so cool. So we decided to take a dip in one of the jacuzzis that were available and just sat there and watched the surroundings. The best jacuzzi bath I have taken in my whole life.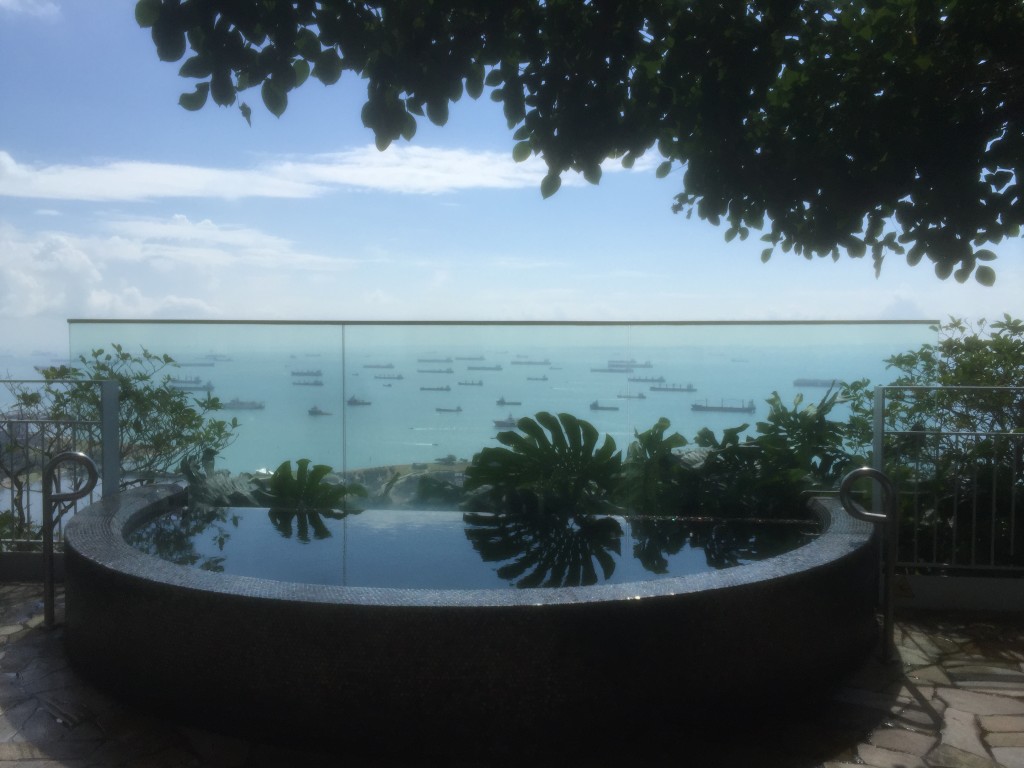 The most amazing views were around 7:30 PM just before the sun set. The skyscrapers lights started to turn on and it was quite fantastic to see the transformation. So we decided to take a drink and just watch the whole city and sky turn into a colorful spectacle.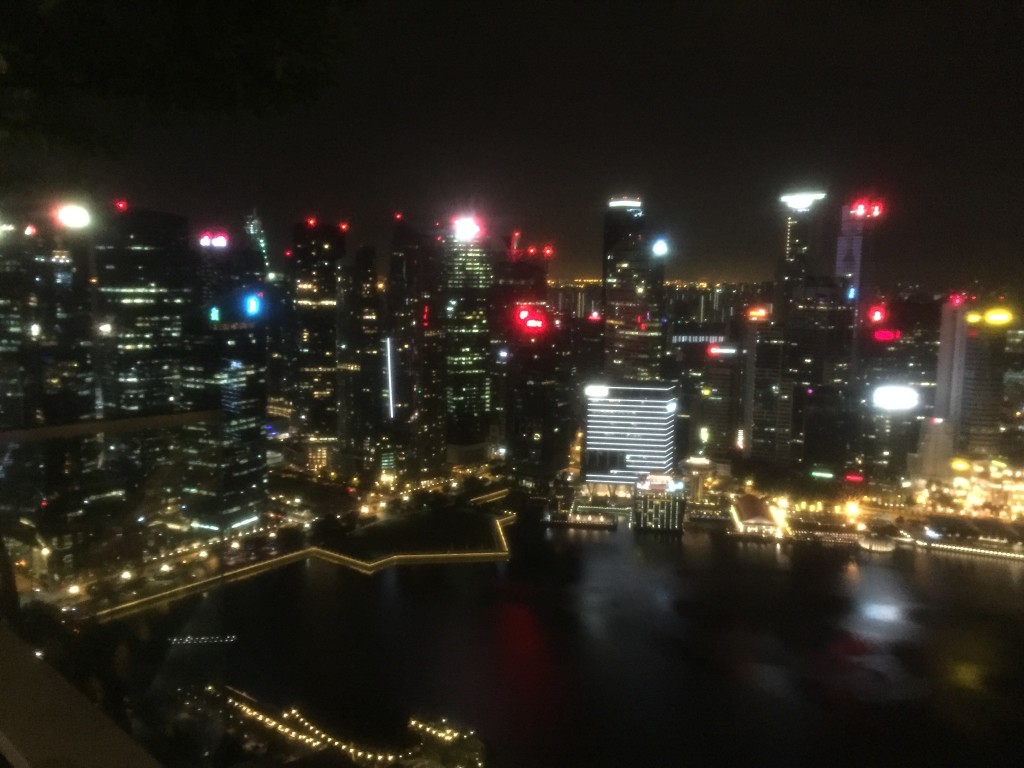 Marina Bay Sands rooftop deck had everything we could ask for. Fantastic views, amazing service, good drinks and barsnacks, nice atmosphere, confy fournitures and the coolest swimming pool in the whole world. This one would be really hard to beat. For more info, visit the Skypark's website here.
Next blogpost will be about our visit to Marina Bay Sands rooftop restaurant named Sky on 57, where we had an awesome dinner. Stay tuned for more :).
/ The Rooftop Guide