Around 7 PM the Marina Bay Sands crew invited us to their luxurious  rooftop restaurant Sky on 57. The restaurant have an amazing 360-degree view over all of Singapore. And the decor was very modern and luxurious, but yet very cozy and harmonically. Here we got the chance to meet the famous chef Justin Quek ,his staff and the manager of Sky on 57 Elise Raffray.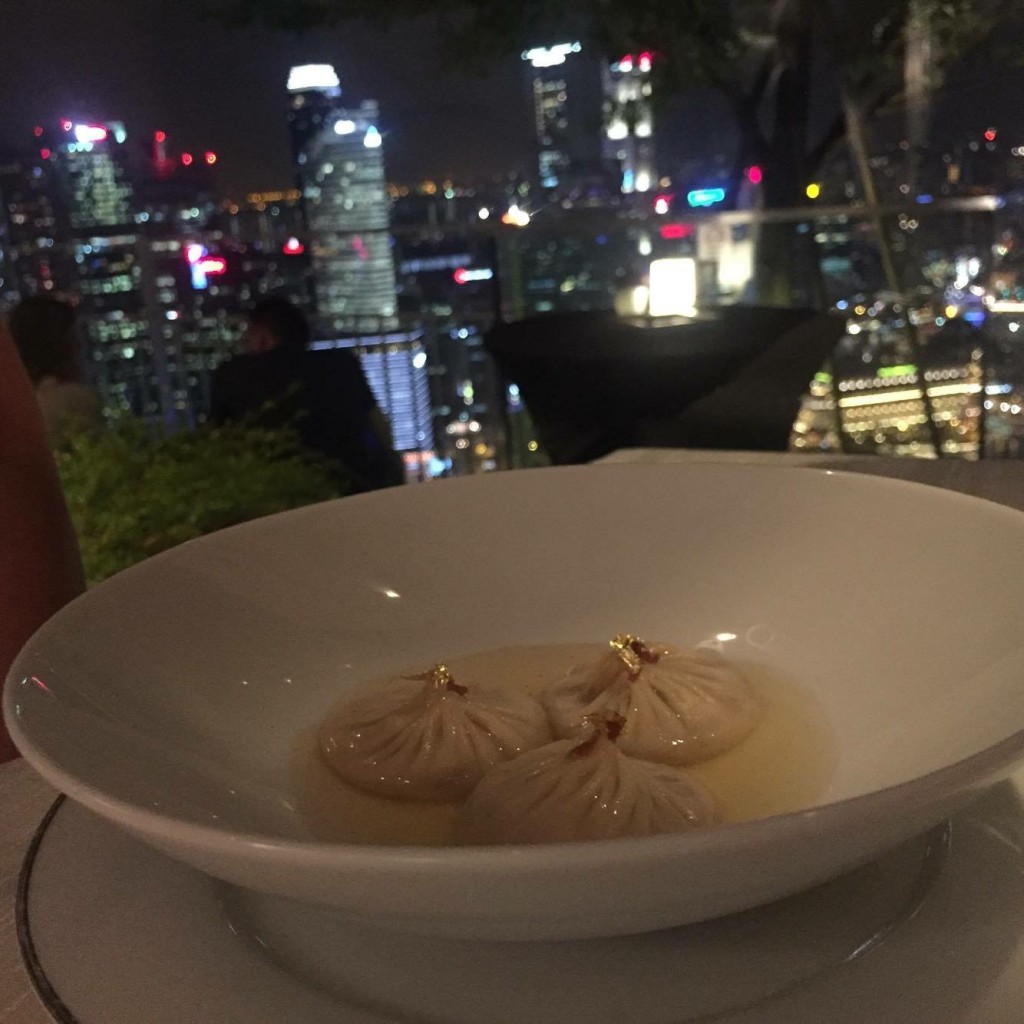 The meeting with the master chef Justin Quek:
The master chef Justin Quek mixes French and Asian flavours in an awesome way. We ate some of the best food we've ever tasted. Before the dinner we were invited in to the kitchen were Justin wanted to make us some of his specialties and also introduce us to himself and his staff. Justin was a very humble and funny guy. A cool experience and it was funny to see all reactions from the crew when we tasted the specialties infront of their eyes. The dumpling was like an explosion of nice flavours in my mooth. I hope they could see that we loved it :).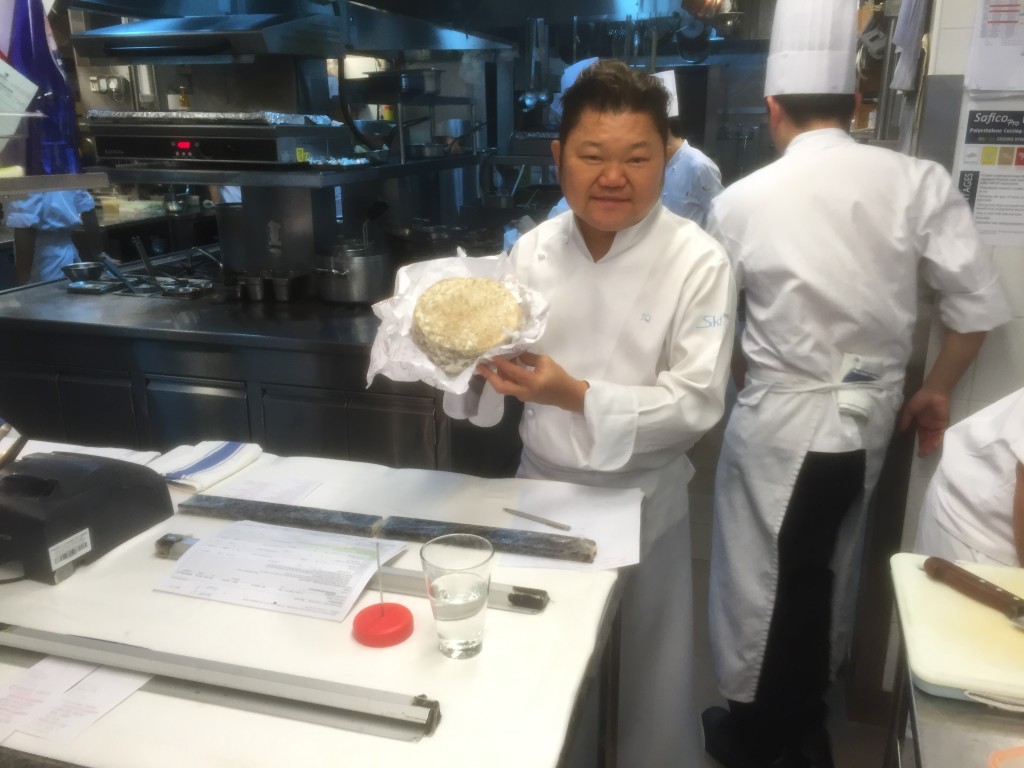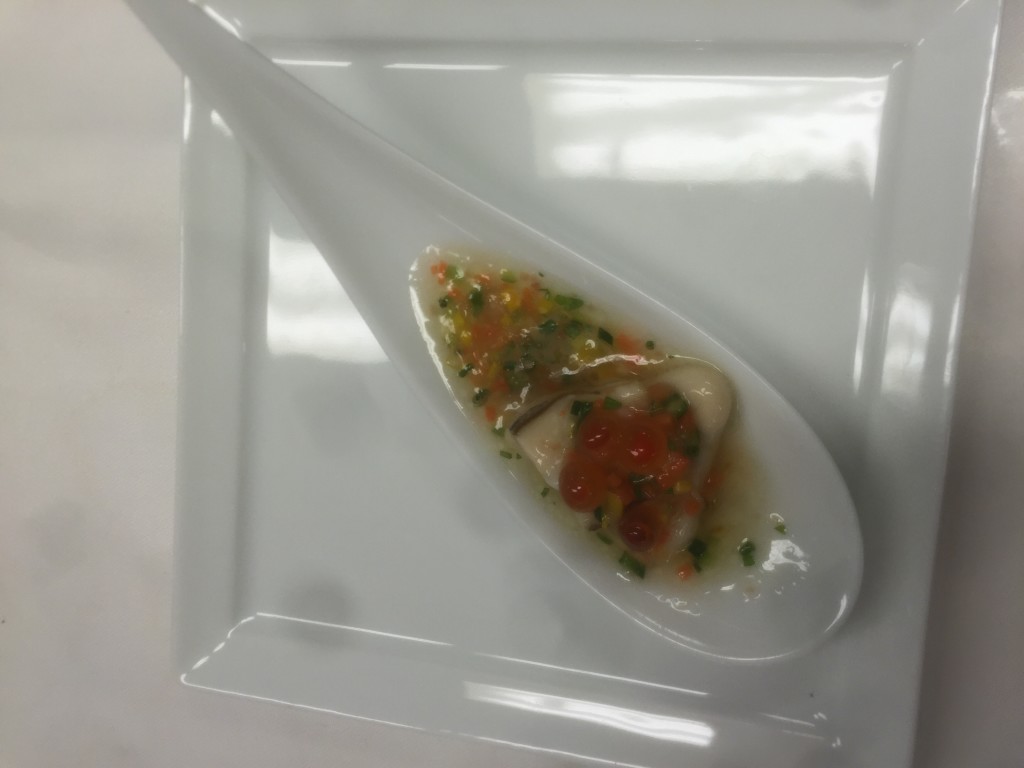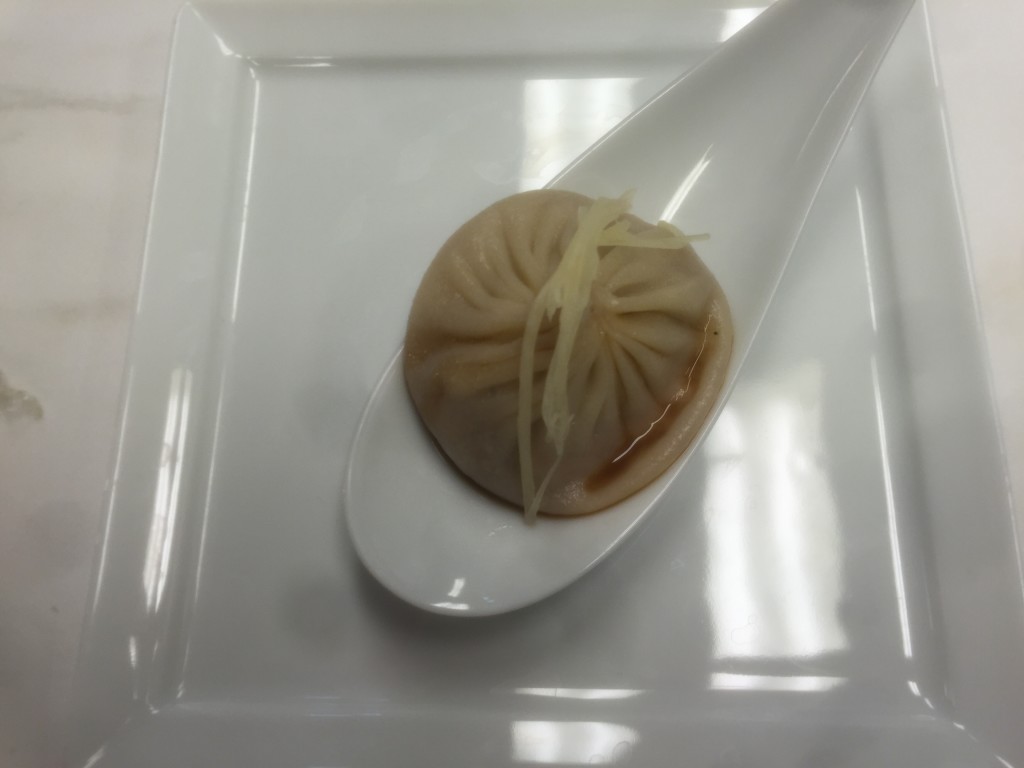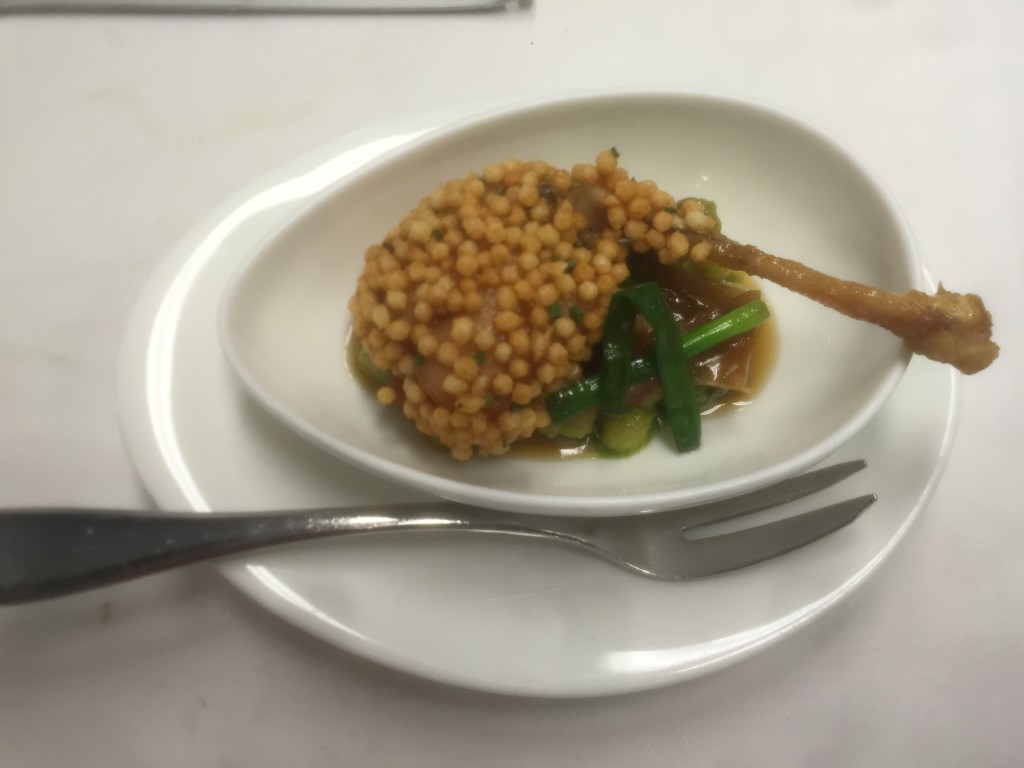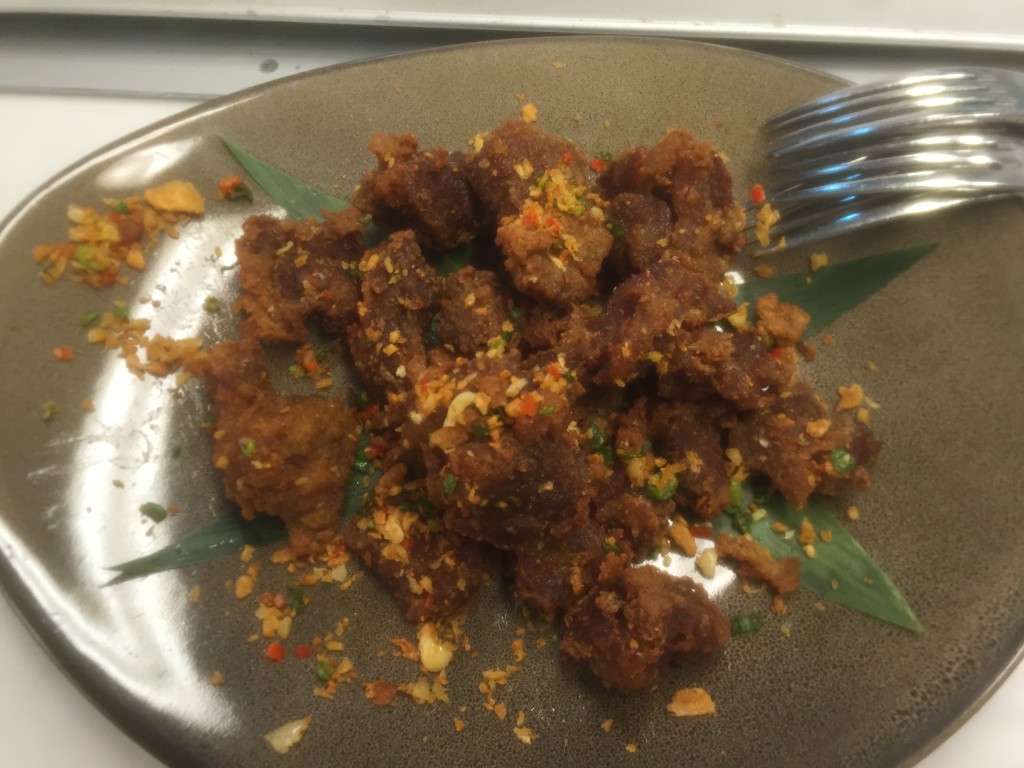 The dinner at Sky on 57:
After the meeting with Justin, he decided to make us a special made nine course dinner with a diffrent wine to each dish. They even printed the menu for us as a memory. I can honestly say that some of the dishes we tasted was some of the best food I have ever had. Especially the dumplings (course 2) and the Wagyu Tri Tip (course 7). Everything was made with perfection and presented in a very nice way. This was a dinner we will never forget!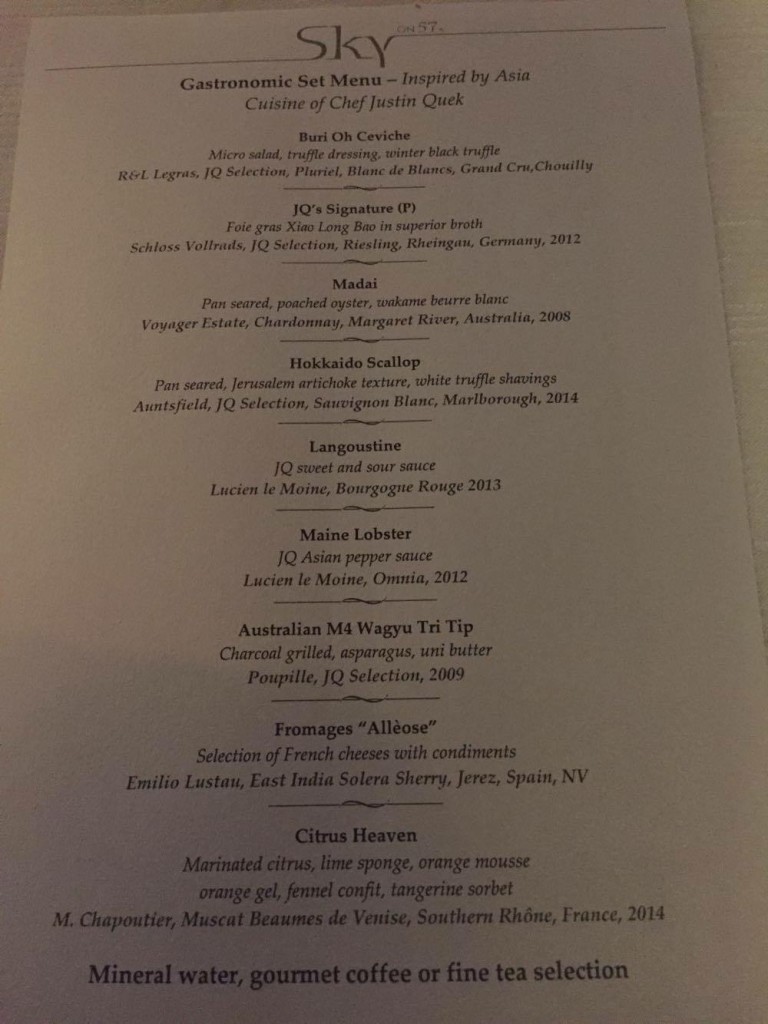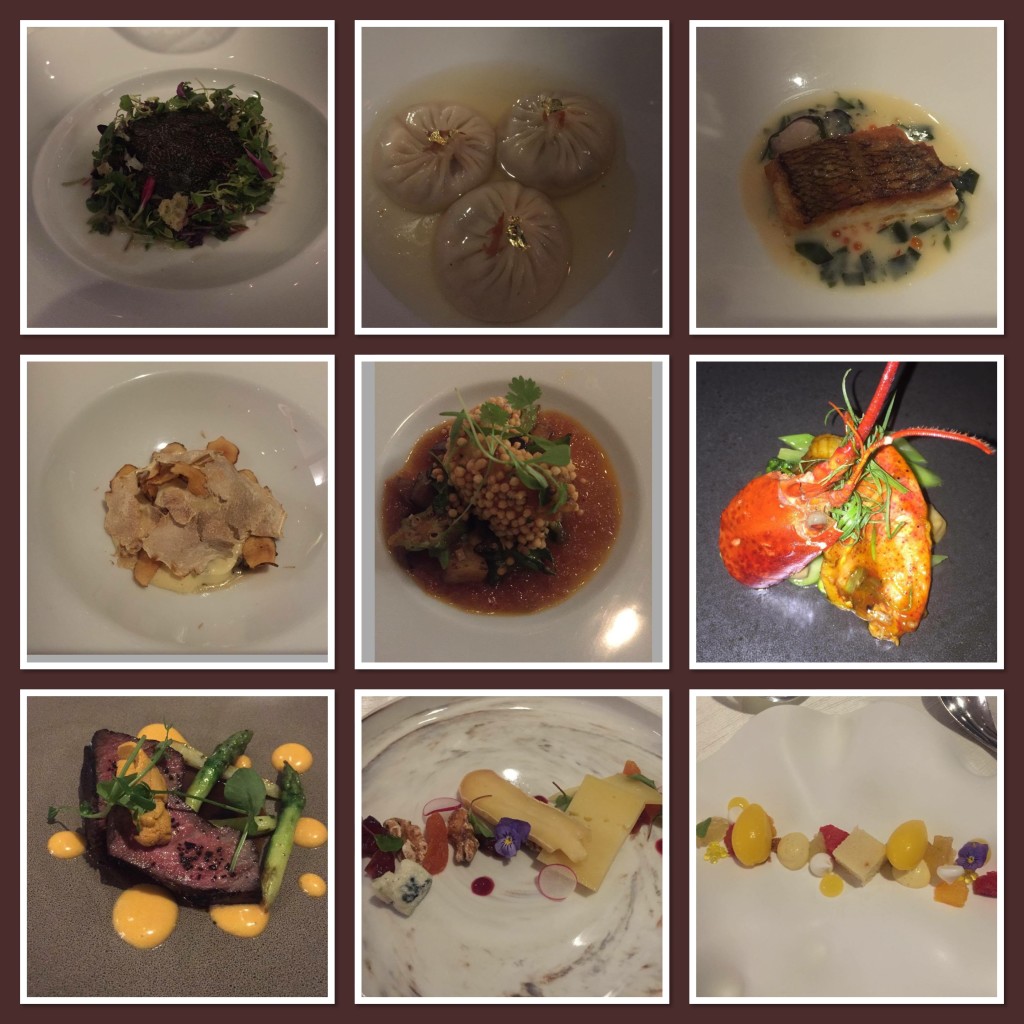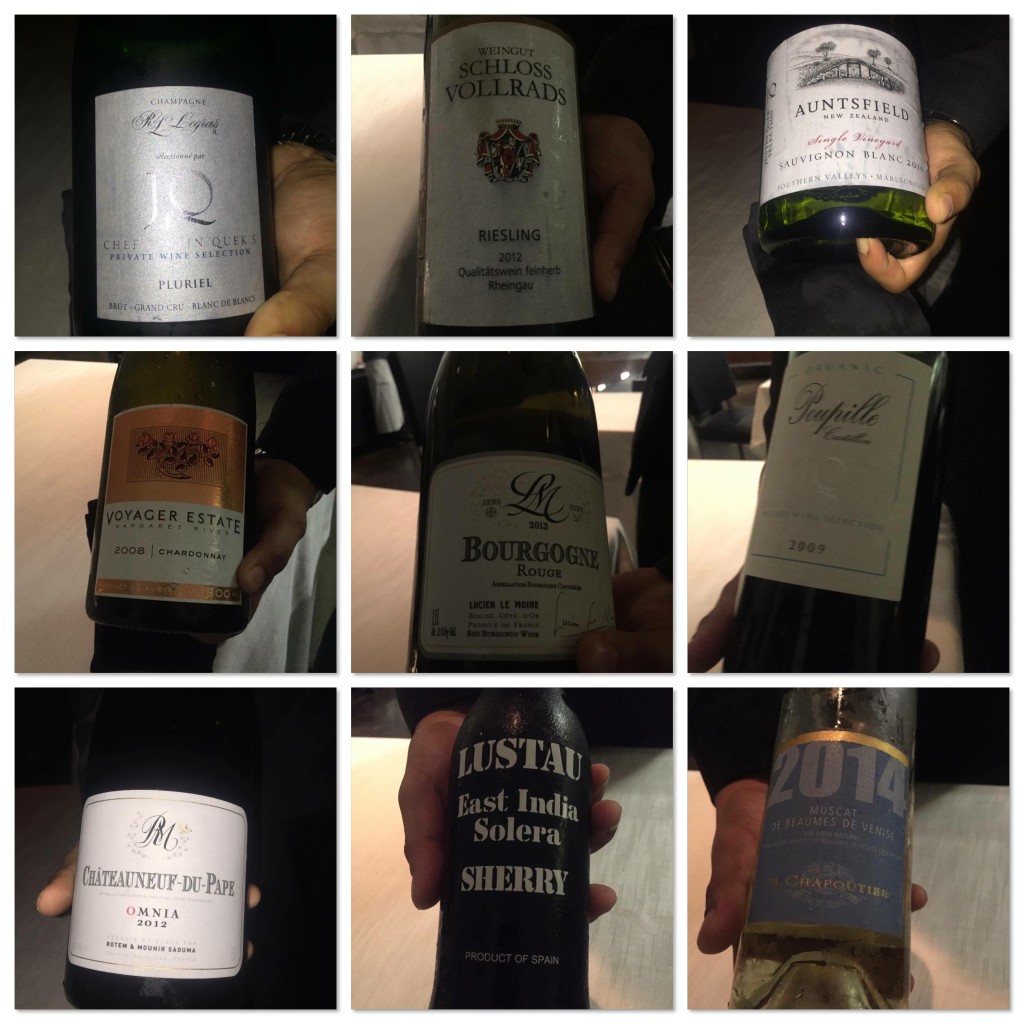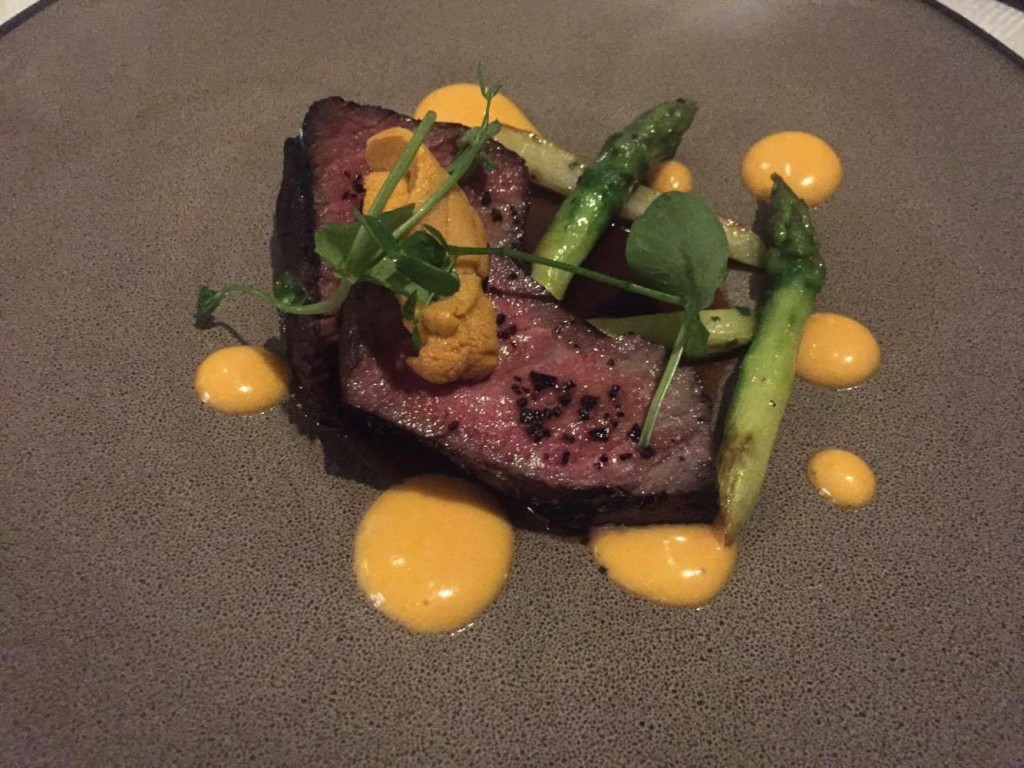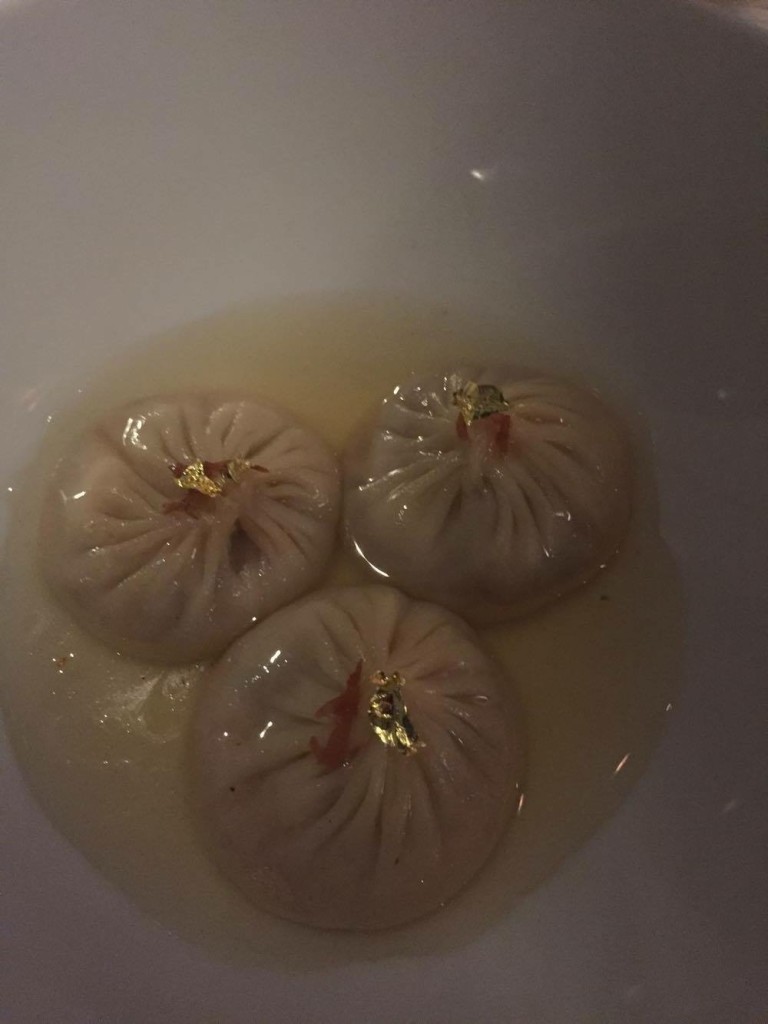 If the food was an unforgetable experience, so was the service from the guys that served us. Three words that comes to my mind are: elegant, nice and attentive. Everything we asked for they fixed. That's what i call service! Even the manager Elise stopped by our table several times to see that everything was ok and also talk a little with us about The Rooftop Guide and our experience of Singapore.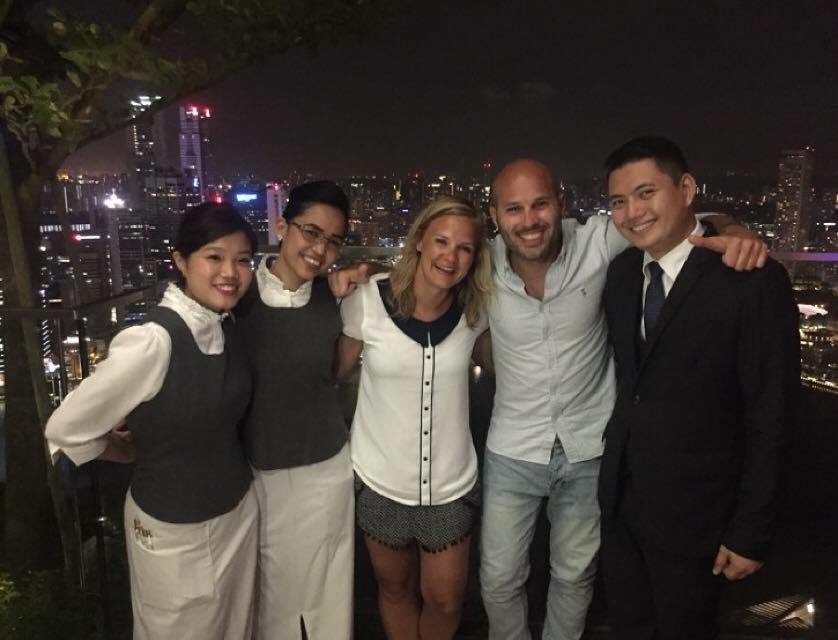 To sum it up, it was a memorable dinner with consistently top quality of everything. For more info of Sky on 57, look here. Next blogpost will be about our meeting with the manager of the rooftop bar FLIGHT at Sky on 57, Michael O'Shea and the drinks, conversation and views we had. Stay tuned!
// The Rooftop Guide